​
I love reading quotes about motherhood. So I thought I'd compile my favorites here so I can access them all in one place. Please note that I did not write these quotes. These are quotes that I've found circulating in the Internet. If the author's name is given, then I will also include their names here. I will be adding quotes here from time to time as I come across them. Some of these quotes are spoken by a mom to her child. Which quotes speak out to you?
"My hope is that you will remember that mommy tried. Even when she was tired, even when she was stressed. I hope you'll know that I did it all for you. That I had every intention of being great, good, and grand. But that some days all I could be was okay."
"No one else will know the strength of my love for you. After all, you're the only one who knows the sound of my heart from the inside."
"My greatest wish is that you'll always know how much I love you, and that you'll walk through the rest of your life knowing I'll always be there for you anyway I can."
"Whether your pregnancy was meticulously planned, medically coaxed, or happened by surprise, one thing is certain—your life will never be the same." – Catherine Jones
"Motherhood is a choice you make everyday, to put someone else's happiness and well-being ahead of your own, to teach the hard lessons, to do the right thing even when you're not sure what the right thing is...and to forgive yourself, over and over again, for doing everything wrong." - Donna Ball
"I gave birth to you, but you came with no instructions. All I knew was that I loved you long before I saw you. I know I made some mistakes and for that, I am sorry. I was doing my best I could what I knew. Everything I did for you, I did from LOVE. You are my child, my life and my dreams for tomorrow. I will always love you and there is nothing that could ever destroy my love for you."
"You may think I'm sheltering you, but like a plant I'm just keeping you safe from the storm until your roots grow strong enough for you to face it on your own."
"I am proud of many things in life but nothing beats being a mom."
"There's no way to be a perfect mother and a million ways to be a good one." - Jill Churchill
"Sometimes when you pick up your child you can feel the map of your own bones beneath your hands, or smell the scent of your skin in the nape of his neck. This is the most extraordinary thing about motherhood - finding a piece of yourself separate and apart that all the same you could not live without." - Jodi Picoult, Perfect Match
"Through the blur, I wondered if I was alone or if other parents felt the same way I did – that everything involving our children was painful in some way. The emotions, whether they were joy, sorrow, love or pride, were so deep and sharp that in the end they left you raw, exposed and yes, in pain. The human heart was not designed to beat outside the human body and yet, each child represented just that – a parent's heart bared, beating forever outside its chest." - Debra Ginsberg
"It's not our job to toughen our children up to face a cruel and heartless world. It's our job to raise children who will make the world a little less cruel and heartless." - L.R. Knost, Two Thousand Kisses a Day: Gentle Parenting Through the Ages and Stages
Powered by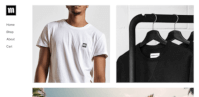 Create your own unique website with customizable templates.