I bought this batch of animals for my son and it's a hit! He loves animals and he plays with these all the time. They're made of a rubbery type of material and some of them are softer to the touch. This is just the first batch of animals, I'm still on the lookout for more farm animals to purchase. I looked at Amazon and they have a pretty decent selection of animal toys.

I am going to look around in malls and toy stores though to see what they have. I think it's cheaper that way. When I was a kid I never had toy animals. Now that my son is showing some preference on these type of toys, I find that I like them too. I'm an animal lover myself so I'm happy that my son is showing signs of being an animal lover too.
Powered by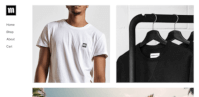 Create your own unique website with customizable templates.
Photo used under Creative Commons from Family O'Abé