Have you experienced being at a point in your life where it feels everything is at a standstill and you're just a spectator looking at everything going on around you and not really having the power to change anything? You feel trapped and hopeless and depressed and anxious all at once!

Have you had these moments in your life? Have you ever felt stuck? What did you do about it? If you're still stuck, what are you doing about it?

Powered by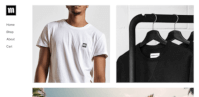 Create your own unique website with customizable templates.
Photo used under Creative Commons from Family O'Abé